Dear Al A Carte,
I keep making bad choices in relationships.
I just found out that my on-again off-again boyfriend has been cheating on me. And this is while we are on-again.
I suspected it for a while and he denied it, but he finally admitted his unfaithfulness. When he told me the truth, it brought us closer. I would like to salvage our relationship. What do you think?
Is there something wrong with me? What should I do?
He's Cheating

Dear Confused,
What are you? Chopped liver?
Elaine's Mock Chopped Liver
3 cups water
1 cup lentils, rinsed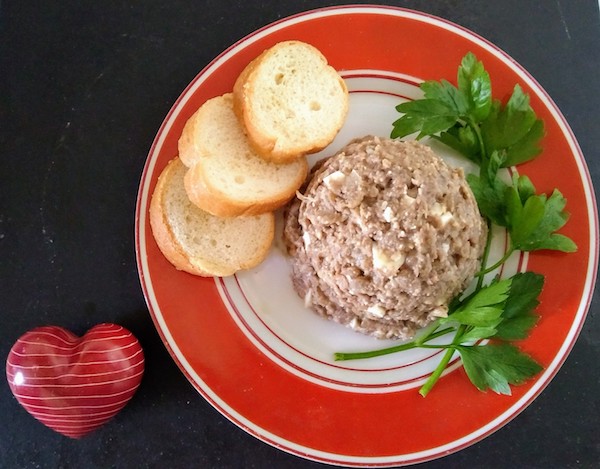 ½ tsp salt
⅛ tsp pepper
¼ bay leaf
2 onions, chopped
¼ cup canola oil
½ walnuts, ground
3 hard-boiled eggs, whites only, chopped
Put water in a large pot. Add lentils, salt, pepper, and bay leaf. Bring to a boil, lower to simmer, and cook covered for 20 minutes Uncover and cook 20 minutes longer. Drain and remove bay leaf. There should be little water.
Saute onions in oil. Process lentils, onions, and walnuts. Mix in egg whites with wooden spoon.
Serve and enjoy. Note: Can be frozen.
*This is a healthy and delicious alternative to traditional chopped liver.
* * *
You wouldn't have asked the question if you didn't know the answer. Be strong and show him the door.
Al A
Ask Al A Carte: He's Cheating