Dear Al A Carte,
My boyfriend is constantly watching or listening to sports. He's a great guy, but trying to get his attention, even at dinner, is impossible.
What should I do?
Sports Addict's Girlfriend

Dear Girlfriend,
Sounds like you're dealing with a real sports NUT.
Easy PeaNUT Butter Cookies
1 egg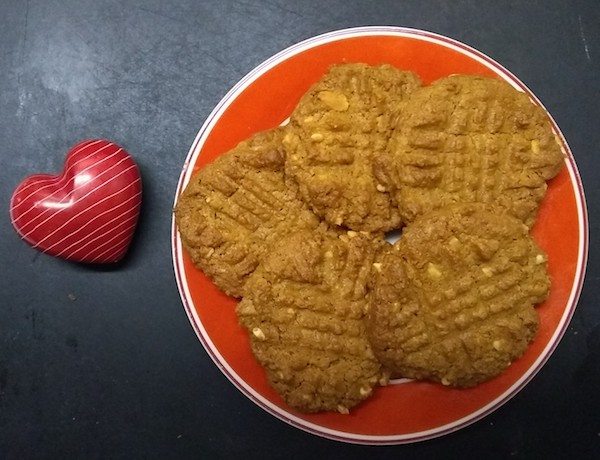 1/2 tsp vanilla extract
8 oz peanut butter (I recommend crunchy)
about 1/3 cup brown sugar Use 1/2 cup if you want sweeter cookies.
1 tsp baking powder
chocolate chips (optional)
Preheat oven to 350 degrees.
Mix egg and vanilla in a small bowl. Set aside.
In a medium bowl, combine peanut butter, brown sugar, and baking soda. Add in egg and vanilla mixture. Stir until all ingredients are combined. Fold in chocolate chips, if desired.
Place in small balls on cookie sheet lined with parchment paper. Using a fork, add criss crosses as you flatten cookies.
Bake about 12 minutes: 11 minutes for chewier and 13 for crunchier cookies.
Cook on baking sheet and enjoy!
* * *
Tell him that while you can appreciate his love of sports, you would like to have some of his undivided attention. Set up specific sports-free dates.
When you have the quality time together that you crave, you won't mind the sports as much.
Al A
Ask Al A Carte: Sports Addict's Girlfriend